KeePer develops a variety of proprietary technologies for making cars beautiful that bring out original colors, including KeePer Coating for ongoing protection, car wash and interior cleaning products, sheet metal paint and chemicals and equipment that enhance the quality of these products.

We develop KeePer PROSHOPs providing KeePer Coating in a standardized work environment staffed by employees who are qualified with our technical certifications. We also directly manage KeePer LABOs, which provide mainly KeePer Coating and other beautiful car finishes. We are also engaged in other efforts to expand our proprietary new car wash and coating businesses.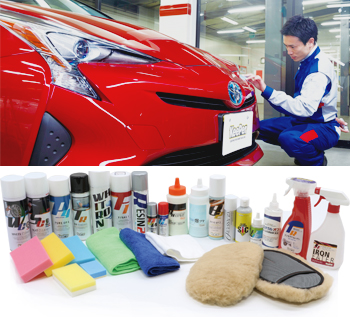 About KeePer PROSHOP
Over 5,500 KeePer PROSHOPS across Japan offer professional technologies in a professional environment staffed by employees who have acquired our Level One coating technology certification. Our KeePer PROSHOP signs are displayed in store fronts indicating customers can receive flawless KeePer Coating in standardized work environments. There are over 5,500 KeePer PROSHOPs in Japan, most of which also operate gas stations.
The KeePer PROSHOP mission is to maintain KeePer Coating quality with consistently advanced technologies. We aim to maintain and improve KeePer Coating craftsmanship technology levels by hosting KeePer championships, KeePer technology contests, in-shop improvement sessions and regular training sessions for KeePer PROSHOPs.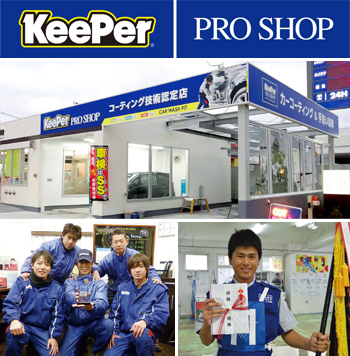 About KeePer LABO
KeePer LABOs operated on the concept of "a shop providing beautiful car finishes" focused mainly on car coating. As of August 2017, we directly managed 59 KeePer LABOs specializing in KeePer Coating and car washing. All shops are equipped with deionized water units, automated hand washing car equipment and specialized coating booths staffed by qualified Level One coating technicians. We are determined to provide consistently high-quality KeePer Coating to become an example for all kinds of KeePer Coating shops.